Letters From the Nut Hut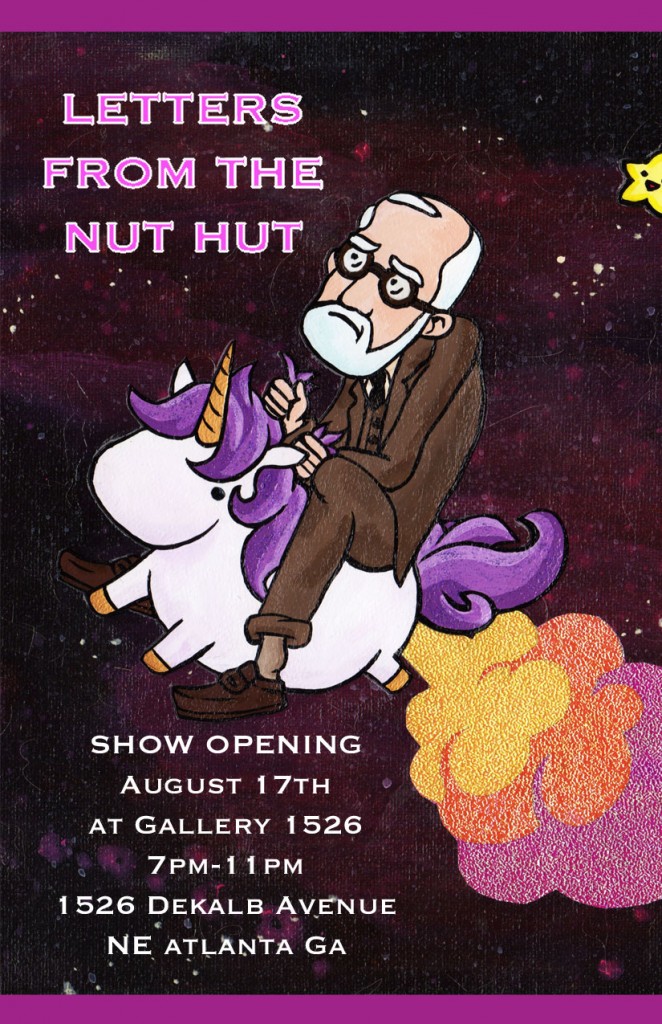 After a long break from the Atlanta art scene Meg Golding (Meghasissues) is back with a vengeance. This show is all new work that deals with some pretty heavy subjects with a twist of humor.
The pieces address the stigma around mental illness and the artist's ongoing struggles and her journey through treatment.
Join us for music, fun, bad humor, and live painting